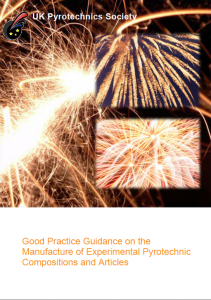 On the 1st of October 2014, the new Explosive Regulations 2014 came into force in the UK, affecting all those hobbyists who are experimenting with pyrotechnics.
In conjunction with the new regulations, the UK Pyrotechnics Society was tasked to create a good practice guidance document for our explosive sub-sector of experimental pyrotechnics.
Head over to our dedicated page to find out about the new regulations, and to download your copy of our guidance document.
http://www.pyrosociety.org.uk/media/er-2014-good-practise-guidance/