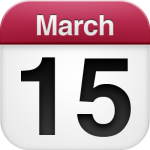 Update (17th Feb): Details of speakers added below
We are delighted to announce that this year's AGM will be held at the Royal Gunpowder Mills at Waltham Abbey on Saturday 15th March 2014, starting at 1.00pm and ending at 7.00pm with our traditional firework display.
The venue is an excellent one for us with it's history of gunpowder manufacture and an association with fireworks. The site will not be open to the public on the day, but if we have enough interest the exhibits will be available for us to see. A site tour should also be available.
A buffet will be provided in the site's cafe, relieving the committee of one of the day's tasks. We will have to make small charge for this & other expenses, which will probably be about £8 per head. In the unlikely event that anyone only wishes to attend the short 'official' part of the AGM, this would of course be free as is our legal obligation.
Full details soon, but highlights will include:
UKPS Election
Interesting speakers, including:

Nathan Munson (Home Office) on pre-cursor regulations
Malcolm Smith (formerly of Brocks Fireworks) on his recent film and TV effects work, including 'Monuments Men' and the 'Thunderbirds' remake.
Live demonstration of Thunderbirds film effects.

Walking tour of the huge site and buildings
Various exhibitions will be open, hopefully including the armoury
Firework display
…and much more
We would love you to bring anything (firework related!) along for a show and tell.
Camping will be available on site on the Saturday night.
The nature of the site means that the event may be of even more than usual interest to Significant Others, family & friends. We would love to see as many as possible.
Take a look at the Gunpowder Mills website here:  http://www.royalgunpowdermills.com/
Follow the forum discussion for more info and to let us know if you will be attending: http://www.pyrosociety.org.uk/forum/topic/6767-2014-annual-general-meeting/